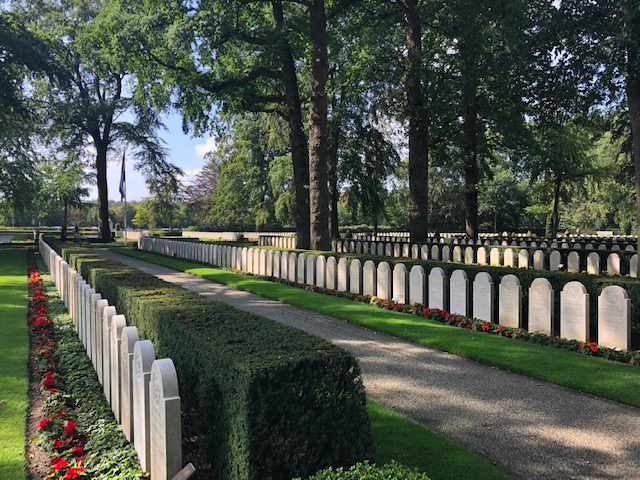 On May 4th, people in the Netherlands pay their respect to all victims who have died in wars or peacekeeping missions since the beginning of Worl War II by a 2-minute silence throughout the whole country.
This year a commemoration with the public is possible again.
National Commemoration
Every year at 7:50 p.m., the National Commemoration will take place on Amsterdam's Dam Square.
King Alexander and Queen Maxima will walk through a veterans' guard to lay a wreath on behalf of all citizens of The Netherlands. After this ceremony, there will be a 2-minute silence throughout the whole country.
Furthermore, public transport and road traffic will come to a standstill.
Haarlem
The main commemoration will start in the St. Bavo Church at the Grote Markt.
A silent march will start at the church, Riviervismarkt side, and ends at the Dreef. Here, victims of war will be commemorated by laying wreaths at the memorial of 'Man in front of the firing squad.'
Commemorations will also take place on the Westergracht, Burgemeester Reinaldapark and Jan Gijzenbrug.
The full program can be found on this website.
Eerebegraafplaats Bloemendaal in Overveen
One of the many honorary cemeteries can be found in the Kennemer Dunes at the Zeeweg in Overveen.
This cemetery was consecrated on November 27th, 1945, by the reburial of Hannie Schaft, a famous Dutch Resistance fighter.
Three hundred seventy-two resistance fighters were re-buried at this cemetery.
Silent march to the memorial cemetery
From 6 p.m. to p.m 6:40 p.m. a memorial service will be held in the building of 'Publieke Werken' on the Brouwerskolkweg in Overveen
This service is open to relatives of the fallen and all who are interested.
6:40 p.m. set up of silent march right after the roundabout, corner Brouwerskolk – Zeeweg.
6:55 p.m. start of the silent march to the memorial cemetery
8 p.m. 2 minutes of silence
The silent march is a tribute to the fallen and thoughts about freedom and peace.
On May 4th, people can visit the cemetery between 9 a.m. and 6 p.m. As of 7 p.m., the cemetery will be closed at 7 p.m.
Flags
Dutch flags will fly half-mast from 6 p.m. until sunset on government buildings. The same rule applies to citizens. For them, this rule is not a directive.
Broadcast on tv
NOS will broadcast the national commemoration ceremony live from 7:50 p.m. on NPO.