March 15th OPEN HOUSE WINFORD BILINGUAL SCHOOL HAARLEM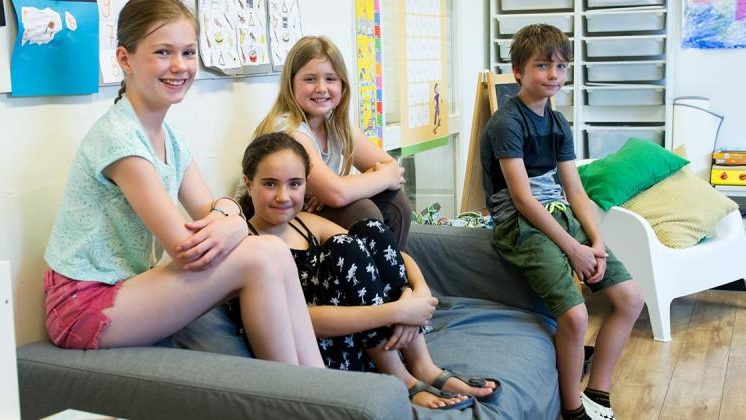 There will be an open house on March 15th at the Winford Bilingual School in Haarlem.
At Winford, the goal is to prepare children for life beyond the primary classroom.
During their time at Winford, children follow the Dutch, UK, and IPC curricula. This approach provides children with a solid emotional, intellectual, and cultural basis for secondary schooling. 
True bilingualism allows students to pursue their secondary education in Dutch or International environments successfully. Winford Bilingual's whole-child approach integrates Montessori ideals of independence, curiosity, love of learning, and a sense of community.  
What is so special about Winford Bilingual School?
Two Teachers Per Classroom
Each classroom has a fully qualified English and Dutch-speaking teacher. Each teacher speaks their native language to the students. Subjects are all taught in both languages.
Child-Focused
With no more than 20 children per classroom, teachers can focus on each child. Our teachers meticulously craft each lesson to ensure the progress and development of their students.
Comprehensive Bilingual Curriculum
Children complete the Dutch, UK, and IPC curricula and become fluent in both languages.
Multi-Age Classrooms
Children love to learn from other children. It provides mentoring opportunities for students. Furthermore, it also allows teachers to teach to their ability so that they can focus on the best education for each child.
Flexible Holidays
As a global school, Winford Bilingual understands the importance of world travel and exploring for all learners. Winford Bilingual offers the advantage of a flexible holiday schedule.
Dutch and International Students
The school community reflects the multicultural population of Haarlem. It provides a warm and supportive environment throughout primary schooling.
Positive Discipline
Key in the Winford Bilingual program is being kind to each other, consistent, and respecting the child's needs.
Lunch and Snacks
Also included in the school fee are daily lunches and snacks.
Centrally Located
Winford Bilingual is 10-15 minutes from Haarlem Station.  
Register for the Open House on March 15th
Would you like to go to the Open House? Please register by filling in this form.
The Winford Bilingual School team will welcome you and your child and is happy to answer questions you might have.
Interview with Alesi Haan, the director of Winford Bilingual School, and Jenni Iyoyo, marketing and admissions manager
Read the interview Hello Haarlem had with Alesi Haan and Jenni Iyoyo earlier this year.