On the 5th of May, the country commemorates the Liberation of The Netherlands by the Allies.
The discussions in Hotel De Wereld in Wageningen on May 5th, 1945, are considered as the German capitulation in The Netherlands. Whereas, on May 4th, the actual unconditional surrender was signed by the Germans at Lüneburgerheide.
Haarlem
Haarlem was liberated on May 8th. 1945, by the Canadians. Freedom at last.
The following pictures, from the Noord – Hollands Archief, give a vivid picture of Haarlem during these days.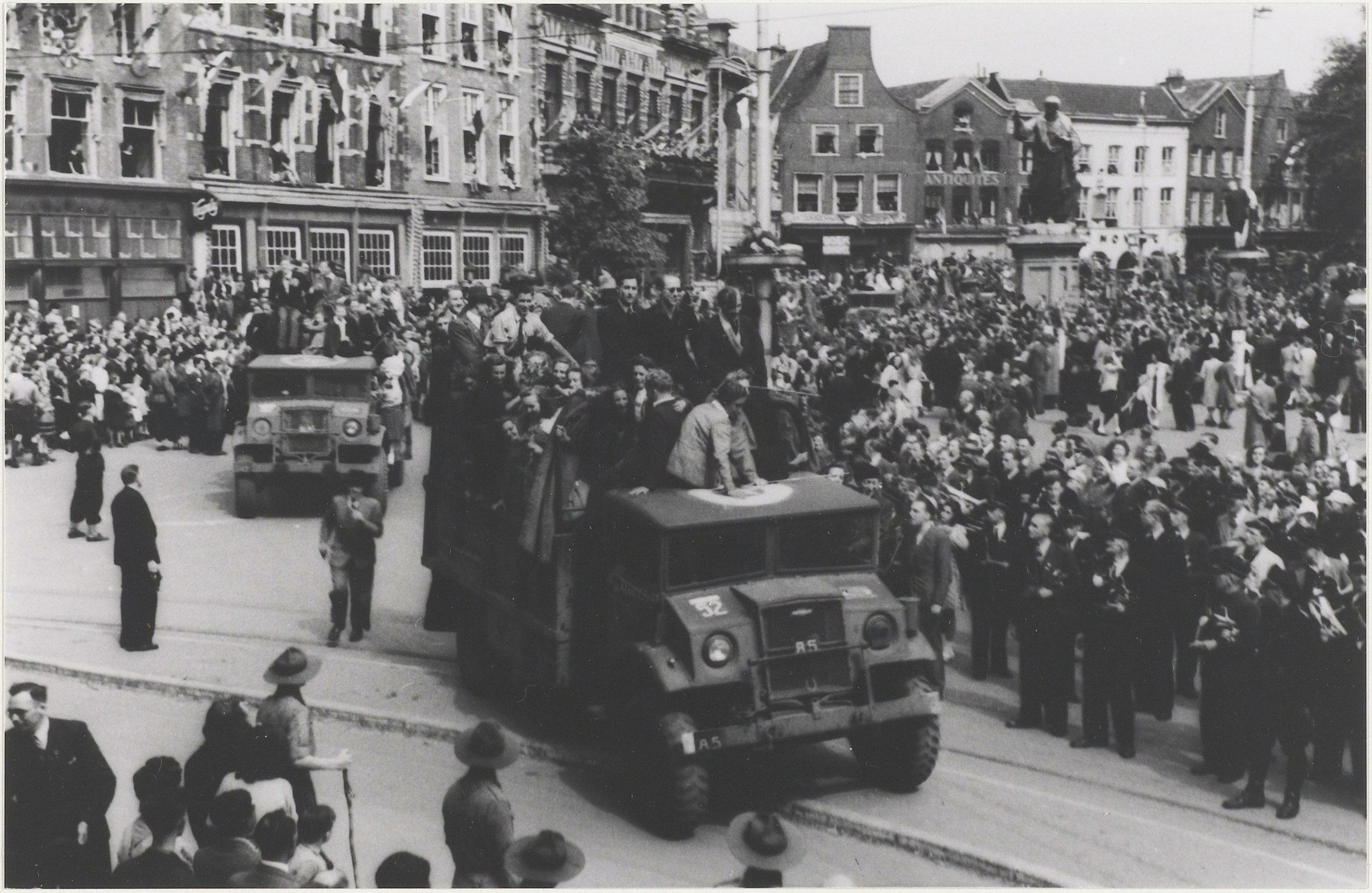 Canadian troops coming in at the Grote Markt. Source: Noord – Hollands Archief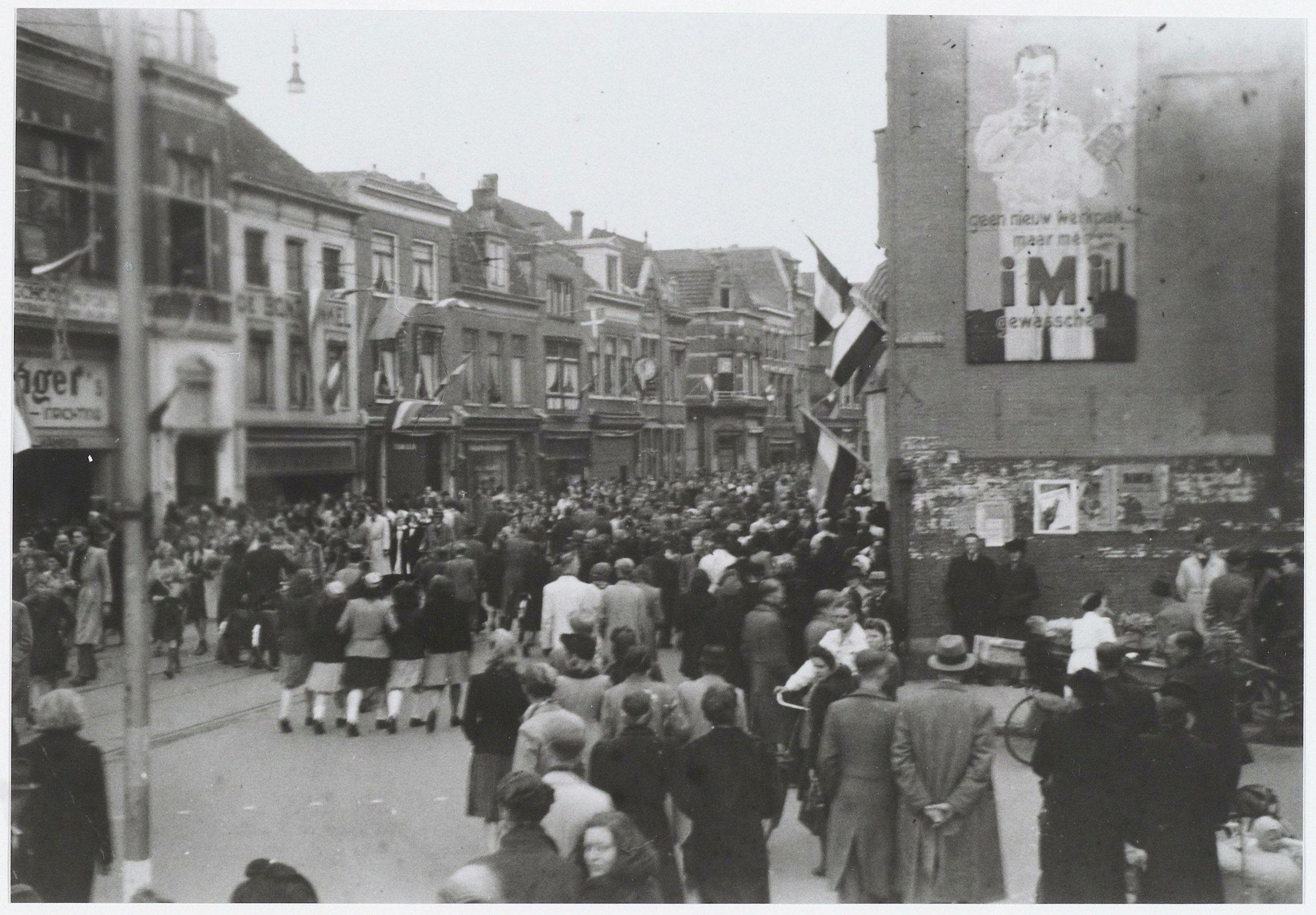 Grote Houtstraat. Source: Noord – Hollands Archief
Liberation Day – Haarlem 2021
This year, the famous Bevrijdingspop Festival will be an online festival.
Between 2 p.m. – 11 p.m., there will be a live broadcast from 'the temple of pop' Patronaat. Check the line-up and program.
Children's Festival
Children can do a Bingo Tour, either in Haarlem city center or in the many Haarlem neighborhoods.
Two types of Bingo cards can be downloaded on this page.
Full Bingo card? Send a picture of the card to communicatie@herokindercentra.nl and stop by at the service office of Hero Kindercentra at Cornelis van Noordestraat 15 for a goodie bag.
.