Fall school break, aka Herfstvakantie, is just around the corner! Here are 7 tips to have a jolly good Herfstvakantie in and around Haarlem.
KID'S NIGHT AT THE MUSEUM
Several museums will open up the door on Saturday, October 23, to kids, aged 4 -12, and their (grand)parents.
How cool is it to visit a museum between 5 p.m. and 10 p.m? And when you are old enough, you can even attend an after-party at the Noord-Holland Archive, from 9 p.m. – 10.30 p.m.
Click here to see which museums and cultural institutions will be opening their doors.
Tickets
Tickets cost 7,50 Euro per kid or adult. You can buy tickets online.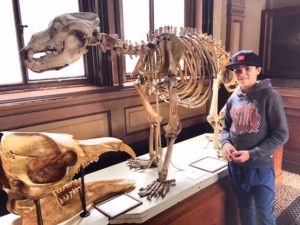 The Beleefweek, literally Experience Week, at National Park Zuid-Kennemerland
During the Herfstvakantie, activities are organized for the young and old in and around the National Park. You can go on an excursion with a forest ranger, discover the old estate Elswout, visit Ruin Brederode, learn about the ecosystem of Caprera, and much more besides.
Tickets
Click here for the program and ticket sales.
Cinderella, the musical
Enjoy the musical on Saturday, October 17th, in the Haarlem Stadsschouwburg.
Hurry up. Tickets are selling like hotcakes. Act fast and book now!
The CineKid Festival
Herfstvakantie = CineKid Festival!
Haarlem, and the Filmschuur in particular, is one of the locations where the CineKid Festival will be held.
CineKid is THE film- and media festival for kids, aged 3 – 12, and their (grand)parents.
Click here for the program.
The magician reveals his tricks in a workshop
Would you like to learn tricks from a magician? Would you want to meet him in the ruins of an old castle?
Come to Ruin Brederode on Saturday, October 17th, and leave the workshop with some amazing magic tricks!
The workshop is for children, aged 8 – 12. The accompanying parent (1 only) will get a tour while the children are busy learning magic.
Buy your tickets in advance by clicking here. You can pay via Ideal or with a credit card. (credit card payment costs an extra 1 Euro)
Pick apples at De Olmenhorst in Lisserbroek
Put on your boots, gather some friends, and off you go to pick apples!
During the Herfstvakantie you can even pick apples every day.
When you have plans to go apple picking on a Saturday or Sunday, you'll need to fill in a form and book a time slot. This helps to avoid overcrowding at De Olmenhorst.
Too lazy to go apple picking while being De Olmenhorst? You can also buy bags of apples, ready to bring home. 😉
Be aware that you are not allowed to bring snacks from home.
After a day's hard work, you can eat and drink in the fruit barn. You'll also find spots where you can buy fries, kids' burgers, and much more.
Depending on the weather, here are pony rides for the little ones over the weekend.
During the weekend parking at De Olmenhorst costs 3 Euro.
More info can be found on the website of De Olmenhorst.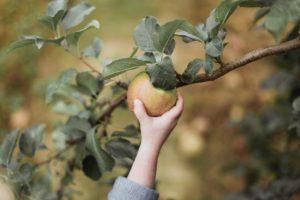 Mini Field Hockey Camp in Bloemendaal
Learn everything about field hockey during a three-day camp on one of the most famous hockey clubs in The Netherlands, HC Bloemendaal, from October 18 – October 20.
Every day, from 9 a.m. – 5.30 p.m., kids will have a lot of fun and stay active.
On top of the daily program, a pro with international experience will be giving a clinic. How cool is that?
Fancy playing field hockey and having fun? Check the website for more info and registration form.
* Please be aware that in many cases a valid QR code is mandatory for kids 13 and over and accompanying adults.
Do you like to get a notification every time Hello Haarlem shares information? Follow Hello Haarlem on social media by clicking one of the social media icons above.